Tarek Saab converses with 2007 Lifetime Achievement Award winner Dr. Jane Piirto about a segment of her work — in particular, that which has explored the intersection of giftedness, women's issues and creativity. (45 minues, 41 seconds)
Tarek Saab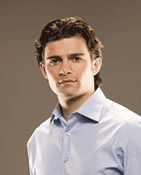 Tarek Saab is the president of T. Saab Media, Inc., and the co-founder of Lionheart Apparel, a men's Christian apparel line that he founded in August 2006 with business partner David Colletti. He is the author of Gut Check: Confronting Love, Work and Manhood in Your Twenties and is very active on the speaking circuit.
Tarek rose to fame as a popular contestant on Season Five of The Apprentice, becoming the twelfth "fired" contestant before returning to the show to assist eventual winner Sean Yazbeck. Prior to his appearance on The Apprentice, Tarek served as Global Marketing Manager for Texas Instruments.
A Mensa member since 2003, Tarek holds a bachelor's degree in liberal arts from St. Anselm College and a bachelor's degree in electrical engineering from The Catholic University of America. Recently, Saab has been recognized as one of Kipling's Who's Who in Executives and Business Professionals for 2008.
Dr. Jane Piirto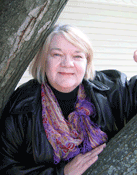 Dr. Jane Piirto is a Trustees' Professor at Ashland University in Ohio and Director of Talent Development Education, teaching in the departments of Curriculum and Instruction and in Educational Leadership. Her scholarly books are Talented Children and Adults (three editions, latest 2007 from Prufrock Press); Understanding Those Who Create (two editions); Understanding Creativity, Luovuus; and My Teeming Brain: Understanding Creative Writers. Her literary books are The Three-Week Trance Diet (novel); A Location in the Upper Peninsula (collected poems, stories and essays); several poetry chapbooks and a new poetry collection from Mayapple Press. She has published many scholarly articles in journals and anthologies and is an award-winning scholar, poet and novelist.
She was named the Mensa Foundation's Lifetime Achievement Award winner in 2007 and has an honorary doctorate in Humane Letters from Northern Michigan University. Learn more about Dr. Piirto at ashland.edu/~jpiirto and web.mac.com/janepiirto.