Alan Rachins and Howard Lederer discuss the game of poker and what happens when intelligence, psychology and poker interact. (51 minutes, 7 seconds)
Alan Rachins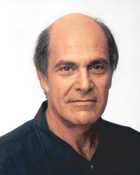 Alan Rachins is one of an elite group of actors who have starred on two hit television shows. He earned both Emmy and Golden Globe nominations for his performance as Douglas Brackman on L.A. Law and played Dharma's dad, Larry Finkelstein, on Dharma and Greg.
A Mensa member for more than 20 years, Alan has also worked as a writer and director. To learn more about Alan, visit his personal website.
Howard Lederer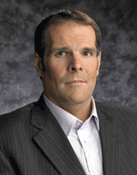 Howard Lederer is a professional poker player who has won two World Series of Poker bracelets and two World Poker Tour titles. As of 2007, his total live tournament winnings exceeded $3.4 million. He has made an instructional poker video called Secrets of No Limit Hold'em, and he runs the Howard Lederer Poker Fantasy Camp. He co-hosts Poker Superstars and Poker: Learn from the Pros for the Fox Broadcasting Company.
Howard is also part of the design team for FullTiltPoker.com, where he plays exclusively. He is nicknamed "The Professor" for his focused, calm demeanor at the poker table.