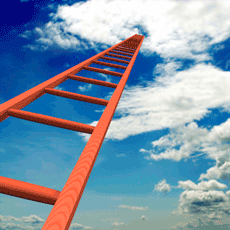 One of the Foundation's goals is to identify and foster human intelligence for the benefit of humanity; therefore, the Foundation has established a variety of activities and programs to continually work toward this goal on an international scale.
Awards
For several decades, the Foundation has presented awards on a regular basis to individuals around the world. Some awards are specifically for Mensa members who are contributing to the Foundation's mission, but others recognize the advancement of knowledge and education without membership limits.
Educational programs
Learning opportunities provided by the Foundation include annual Colloquium events and the podcast series Conversations with Mensa. The Foundation also underwrites several programs in support of gifted youth, including the Mensa For Kids website and funding for Young Mensans' groups within Mensa.
And more…
The Foundation's national and international college scholarship programs base their awards totally on essays written by the applicants; consideration is not given to grades, academic program or financial need.
The Mensa Research Journal highlights scholarly articles and recent research related to intelligence from a diverse selection of nationally and internationally esteemed authors. Content periodically includes entries from the Awards for Excellence in Research, as well as issues devoted to the work of the Mensa Foundation's Lifetime Achievement Award winners.
The Mensa Foundation is an international resource for information on giftedness and intelligence, as well as a source for international educational outreach programs. These programs include the international scholarship program and two awards created to recognize the intellectual achievements of Mensans around the world, as well as distribution of the Mensa Research Journal to interested national Mensa groups around the world.
New projects consistent with the Foundation's mission and strategic goals are considered for development. These projects may include, but are not limited to, new types of scholarships or awards and projects in support of gifted education. However, the Foundation does not fund individual research projects.