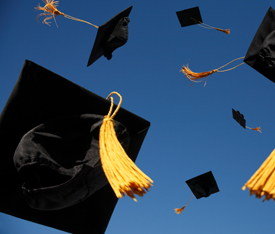 The Mensa Foundation Scholarship Program awards more than $200,000 in assistance every year to college-bound students around the globe. Scholarships are awarded based solely on 550-word essays expressing applicants' academic and professional goals and how their personal experiences will help them to accomplish those goals.
The U.S. scholarship program relies on approximately 450 dedicated volunteers around the country, with support from the Foundation's office staff. U.S. applicants need not be Mensa members. However, college-bound Mensa members and their dependents may also be eligible for one of several $2,500 scholarships awarded each year through the Mensa Member Scholarship Program.
The International Scholarship Program is open to international Mensans (other than American Mensa). One scholarship, which also includes dependents of international Mensa members, is for those attending college in the United States. The other scholarships are for international Mensans attending college other than in the U.S.