Recorded as a follow-up to the February 2011 Colloquium — and as a forerunner to the 2012 AG Colloquium titled "Social and Video Games" — this Conversation explores the evolution of social games and the people who play them. Mensa member Gordon Walton, VP and Executive Producer at Playdom Austin, joins Dr. Mia Consalvo, Visiting Associate Professor of Comparative Studies at MIT, to discuss Dr. Consalvo's research with regard to the development of social interaction and communities via online gaming.
Mia Consalvo, Ph.D.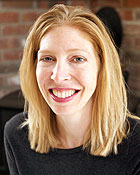 Dr. Consalvo teaches courses in digital-game theory, digital games and global culture, cultural and critical theory, and textual analysis. One of her specific areas of expertise is gender and identity in electronic gaming. She currently serves as President of the Association of Internet Researchers, and she serves on the steering committee of Women in Games International.
She is the author of Cheating: Gaining Advantage in Videogames (MIT Press, 2007) and was executive editor of the Association of Internet Researchers' Research Annual series. She is currently researching social games, and she will present her latest findings at Colloquium 2012.2: "Social and Video Games" July 3, 2012, in Reno, Nev.
Gordon Walton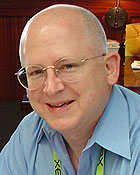 Gordon Walton has been building computer games for more than 30 years. He is currently VP and Executive Producer at Playdom Austin. Previously he was VP Launch & Live at BioWare Austin, where he worked on Star Wars The Old Republic; he has also been VP/Exec Producer at Sony Online Entertainment, Maxis, Origin and Kesmai Corporation.
Gordon has led development for Konami of America and Three-Sixty Pacific, and for his own studios. He is also a member of Mensa. You can learn more about his most recent project at starwarstheoldrepublic.com.