Revisiting the February 2009 Colloquium on changing weather patterns, this Conversation follows up with new findings in weather patterns, new technologies to track weather and hurricanes, and recommendations and resources for amateur storm chasers. Warren Madden — Weather Channel meteorologist, "Hurricane Hunter" and Mensan — discusses all of this and more with Dr. Josh Wurman, creator of the Doppler on Wheels program and the founder of the Center for Severe Weather Research.
Warren Madden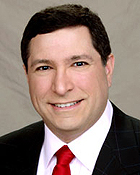 Warren Madden earned a degree in computer science from MIT while on an Air Force ROTC scholarship. He convinced the Air Force to send him to Penn State to earn a bachelor's degree in meteorology, after which he worked in Dayton, Ohio, as an Air Force meteorologist. Later he took a position as weekend meteorologist at WHIO-TV in Dayton and earned a master's degree in computer science from Wright State University.
He joined the national media in 1996 as a meteorologist for the Weather Channel. In 1998, he joined the Air Force Reserve Hurricane Hunters as a weather officer and is an instructor with the squadron, recently working with Lockheed Martin to write the software used on board the WC-130 aircraft. The Hurricane Hunters have been deliberately flying into the worst of bad weather since 1944; learn more at hurricanehunters.com.
Dr. Josh Wurman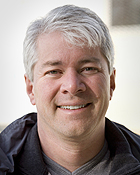 Dr. Josh Wurman earned his master's and doctoral degrees from the Massachusetts Institute of Technology. He worked for the National Center for Atmospheric Research (NCAR) on bistatic radar networks, a new type of weather radar system that he invented, before creating the Doppler On Wheels program and founding the Center for Severe Weather Research, a nonprofit research institution. He and his wife manage the DOWs as National Science Foundation facilities.
For more information on Dr. Wurman's ongoing research, check out the VORTEX2 project and the Center for Severe Weather Research. You can get more information about research supported by the National Science Foundation.