The Mensa Foundation can be thought of as the answer to the question: How does American Mensa benefit society?
An investment in the Foundation is an investment in intelligence. Foundation gifts are channeled directly into its mission, providing scholarships, promoting research, championing gifted youth, and empowering educators.
The work of the Foundation matters, and its impact has been felt by many.
Research Award Winners
Jonathan Wai, Ph.D.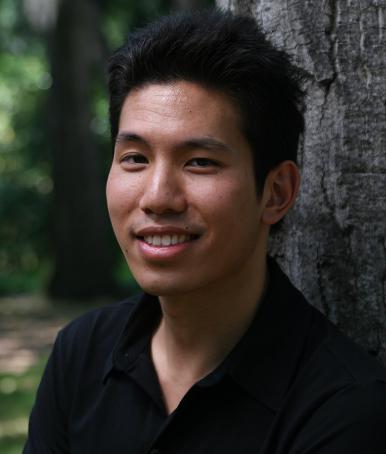 Jonathan is a research scientist at the Duke University Talent Identification Program and writes the column "Finding the Next Einstein: Why Smart is Relative" for Psychology Today.
"It has been an honor to be recognized by the Mensa Foundation for research excellence. As a scholar, this recognition has been important for my career in studying the development of intellectual and creative talent. I believe these awards encourage and motivate researchers in the fields of intelligence and intellectual giftedness to continue on their quest to add something new to our scientific understanding of the mind's mysteries."
Parents and Teachers of Gifted Youth
Susan Meaney
Green Bay Gifted and talented resource teacher
"Mensa for Kids is an amazing resource for parents and educators. My favorite section of the site is the lesson plan section. Each lesson is carefully crafted, putting into account the needs of a gifted learner, involving all the senses (visual links, hands-on activities and higher-level thinking for the curious and engaged mind). I like how nothing is left out; every part of a lesson you would want is included. The assessment at the end of each lesson helps clarify learning accomplished as well as provide documentation.
"As a busy supportive resource teacher for the gifted and talented at many schools, I rarely come across the quality of lessons offered on this site. Thank you for providing this for parents, teachers and gifted advocates. Mensa for Kids is one of my favorite resources to share!"
Cynthia Robinson
Mensa for Kids parent
"We used the crystal factory idea from one of the activity plans on the Mensa for Kids website as the basis for my son's science fair project. It was wonderful! He and his friend had a great time collaborating and making many borax crystals. They also tried to make some with salt but those did not turn out so well. (Their hypothesis was to find out which would turn out better and borax won.) Thanks for the great ideas!"
Cherie Ingram
Lomega Elementary kindergarten teacher
"Thank you so much for the T-shirts and certificates you sent as a reward for our completion of the Mensa for Kids Excellence in Reading program for Kindergarten through third-grade students. [The Kindergarten class is] honored to be the first class in the world to complete the challenge as a group. We were excited and our school was buzzing when we read your letter!
"Thank you, too, for promoting literacy by encouraging students to choose classic literature as well as more contemporary works. My students' listening levels and vocabularies have increased dramatically as we worked through the list of books. It was indeed a challenge, but one we thoroughly enjoyed."
Scholarship Award Winners
Denna F. Good-Mojab
Received the Helen Kupper Scholarship in 2011
"I want to thank Mensa for its financial support of my education. It means so very much to me.… Without the funding I need to learn at the university level, I simply would not be able to develop at my own pace."
Taylor Foreman
Received a Karen Cooper Memorial Scholarship in 2018
"I am currently majoring in neuroscience and minoring in leadership studies and German. I also volunteer at Fear 2 Freedom, an organization aimed at giving support to survivors of sexual assault. I have also just completed an internship through the pre-med program at my university.
"Thank you again for your generosity and support. Without it, the continuation of my educational career would not be possible. I promise I will work very hard and eventually give something back to others, both as a physician and through a scholarship to future students like myself."
Liz Carlisle
2006 national scholarship winner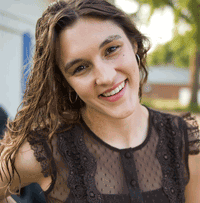 "My four years at Harvard were such an amazing, life-changing journey; I cannot thank the Mensa Foundation enough for helping me make the opportunity possible. My Harvard experience opened up an entirely new world that was beyond my wildest dreams as a high school student in Montana.
"For me, the highest aim of a liberal arts education is to discover more about oneself and one's peers — and the human condition that unites us all. Those four years certainly started me on the path to a life of seeking to better understand what it is to be human."