Based on early-20th-century Italian movements in the arts and society, the field of futurism has grown to encompass an evolving number of spectrum-spanning concentrations. From design to sustainability, futurism highlights acclaimed themes associated with contemporary concepts of the future, including ecological conservation, technological growth and changes in industry. This conversation touches on the numerous facets, geo-politics, the arts and societal issues instrumental to growing civilizations.
Melissa Sterry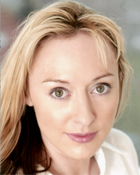 Melissa Sterry is a design scientist and futurist who works with environmental organizations, utilities, manufacturing and communications industries. She is a director and head of technology at Earth 2 Hub™, which aims to re-establish a harmonious relationship between humanity and nature using art, science and digital creativity, engaging media including apps, CGI, augmented reality and gaming.
A multi-award winning social entrepreneur, Sterry is an inductee of the Global Women Inventors and Innovators Network Hall of Fame and was the recipient of the Mensa Education and Research Foundation's 2010 International Award for Benefit to Society for her exceptional commitment to enhancing intelligence which benefits society.
Joyce Gioia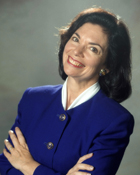 Joyce Gioia is a strategic business futurist concentrating on relationship aspects of the future. This arena includes workforce and workplace trends, as well as consumer, education and business-to-business trends. Gioia is President of The Herman Group, a firm serving a wide range of corporate, trade association and governmental clients on an international basis. Through consulting, speaking and training, Gioia helps clients position themselves for success in the future. She has served clients on six continents and in 43 states.
Gioia has earned the designations Certified Management Consultant, the highest certification granted by The Institute of Management Consultants, and a Certified Speaking Professional, the highest certification granted by The National Speakers Association. She is also a Founding Member of the Association of Professional Futurists as well as being an active Professional Member of the National Speakers Association and The World Future Society.