Created in 2000, the Music Genome Project is the most sophisticated taxonomy of musical information ever collected. It represents years of analysis by a trained team of musicologists and currently spans 60 years of music. Pandora Internet Radio uses this analysis to build playlists based on musical similarity; today, Pandora has more than 23 million registered listeners. Tim Westergren and Aaron Dai discuss these phenomena.
Tim Westergren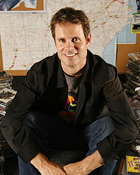 Tim Westergren founded the Music Genome Project and Pandora in January 2000 and now serves as Pandora's Chief Strategy Officer. He is an award-winning composer, an accomplished musician and a record producer with 20 years of experience in the music industry. He received his B.A. from Stanford University, where he studied computer acoustics and recording technology.
A musician's musician, he is obsessed with helping talented emerging artists connect with the music fans most likely to appreciate their music. At the same time this Conversation was being recorded, Tim was named one of the "10 Most Creative People in the Music Biz" by Fast Company magazine.
Aaron Dai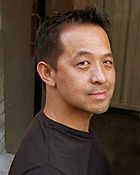 An accomplished performer of chamber music and larger collaborative works, Aaron Dai is a founding member of the Claremont Chamber Orchestra and The Chelsea Symphony. He is also a published author and architect and holds architecture degrees from Columbia University and the University of Houston.
Mr. Dai is a graduate of the Mannes College of Music; he lives and teaches in New York City. To keep up with Aaron Dai's latest projects and performances, visit his personal website.