This year, the Mensa Foundation offers a Colloquium that directly supports our focus on unleashing intelligence in all its forms. We're bringing together global experts experienced in intelligence research and giftedness across the lifespan.
The one-day program offers opportunities for participants to explore new and emerging ideas about intelligence and related concepts, accounting for the different contexts that matter to people throughout their lives.
We are delighted to have presenters who are well-known experts in their fields, each specializing in particular contexts, ages, and stages of life. Together, this remarkable group of scholars will address questions that are important to gifted people across the lifespan.
The presentations and panel discussion open the door to thinking deeply about the concepts related to "intelligence," considering key personal, social, and global issues. The event is a timely opportunity to consider a more multidimensional understanding of intelligence, one that might better address issues and questions that are important to us all.
Speaker presentations will include the following topics:
the emotional lives of gifted children and teens
a new paradigm for gifted education
the careers and work environments of gifted adults
mental health and well-being in adulthood
aging and supporting gifted elders
Why You Should Attend
This is an important and unique opportunity to engage with issues that are meaningful to you! Learn about emerging ideas from global experts in their fields, connect with others who share your interest and curiosity, and enjoy discussions, debates, and deep dives into the topic.
The atmosphere at our Colloquium is a friendly one, where you can meet new people and catch up with friends, network and build relationships, and be part of an important and timely conversation about intelligence, giftedness, and living a life that matters.
Registration
Register for the Colloquium here. You'll need an American Mensa website account to register, and creating one is quick and easy. Creating an account does not require Mensa membership. Anyone is welcome to attend the Colloquium. The account is strictly for registration purposes. See the event FAQ for more information.
Registering for the Colloquium as a Mensa member from a national Mensa other than American Mensa? Learn more about setting up an American Mensa website account to receive the Mensa member rate.
Registration Rates
Registration for Mensa Members is $99 and $124 for nonmembers. A $20 student discount is available and does not require proof of enrollment. (No legacy is so rich as honesty.)
Registration includes the full day's event, materials, and lunch and refreshments. We will be offering a special rate for those who can't attend in person and those who wish to view recordings of the presentations and panel discussion. Price TBA.
Need a little help?
Can't find exactly what you're looking for? Check out the event FAQ or email us and we'll be happy to help.
Your Support Matters
Educational symposiums such as the Colloquium provide a forum for the public to explore and discuss topics of long-term importance to society. Your support for this event illustrates your dedication to the Foundation's mission to unleash intelligence by working to unravel the myriad remaining mysteries of the human brain and supporting gifted individuals worldwide.
Colloquium 2022 Speakers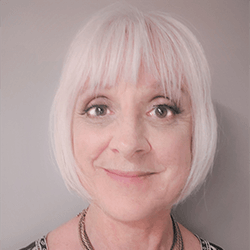 Maggie Brown, Ph.D.
Psychotherapist, counselor, and gifted coach
Dr. Maggie Brown is a psychotherapist, psychologist, and researcher with a specific interest in gifted, creative and out-of-the-box adults. (She includes herself in that description.) A psychology lecturer at the University of Auckland, Dr. Brown is well known as an international speaker, clinician, author, and educator with a passion for building knowledge about giftedness across the many contexts of adulthood.
As a clinician, Dr. Brown is deeply committed to understanding and removing personal and social barriers to mental well-being throughout the lifespan, and her recent published research examines the topic from the perspectives of both "experts" and gifted adults themselves. Her work draws attention to issues relevant to the study of adults, which are often distinct from child-oriented gifted studies — a distinction not always made clear in gifted-related fields.
Presentation Description
Dr. Brown's presentation will cover emerging trends and interests in the topic of gifted adults — what's changing and existing issues in the field. She will also describe current conceptual diversity and muddiness surrounding definitions and approaches to the topic. Throughout, Dr. Brown will draw on clinical examples and her research to highlight the value of a "fit for purpose," multidimensional, and context-specific understanding of intelligence and giftedness, particularly as related to wellbeing across the lifespan.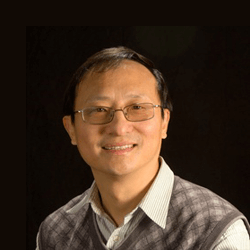 David Yun Dai, Ph.D.
Professor of Educational Psychology and Methodology, University at Albany
Dr. David Yun Dai is Professor of Educational Psychology and Methodology at the University at Albany - State University of New York. He is internationally known for his work on gifted education, talent development, and creativity.
Dr. Dai was the recipient of the Distinguished Scholar Award conferred by the National Association for Gifted Children in 2017. He has published 11 books and more than 130 journal articles, book chapters, and encyclopedia entries.
Presentation Description
Dr. Dai will introduce attendees to his Evolving Complexity Theory (ECT), a theory that attempts to capture important elements of individual development — how each person experiences, represents, and constructs the world and at once develops their own self. In contrast to many reductionist accounts, ECT is more of a contextual-developmental account, addressing different phases and major regulatory processes, both endogenous and exogenous. He'll also discuss the implications of ECT for the individual and societal levels of talent development.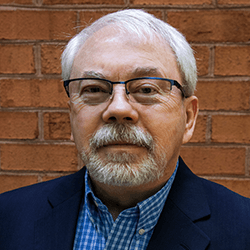 Tracy L. Cross, Ph.D.
Jody and Layton Smith Professor of Psychology and Gifted Education and Director, Center for Gifted Education
Dr. Tracy L. Cross holds an endowed chair, the Jody and Layton Smith Professor of Psychology and Gifted Education, and is Executive Director of the Center for Gifted Education and the Institute for Research on the Suicide of Gifted Students at William & Mary. Previously he served Ball State University as the George and Frances Ball Distinguished Professor of Psychology and Gifted Studies. He is President Emeriti of the National Association of Gifted Children.
He has published well over 225 articles, book chapters, and columns; made more than 400 presentations at conferences; and has published 14 books. He has edited seven journals, was the 2011 recipient of the National Association for Gifted Children's Distinguished Scholar Award, is a six-time Mensa Foundation Awards for Excellence in Research winner, and in 2009 was conferred the Mensa Foundation's Lifetime Achievement Award.
In 2019, Dr. Cross was identified as the most productive researcher in gifted education over a 60-year period (1957-2017). He is President Emeriti of the NAGC.
Dr. Cross will emcee the event, giving the opening remarks and facilitating the afternoon's panel discussion. He'll also provide a through line between each speaker's presentation with commentary based on his many years of research.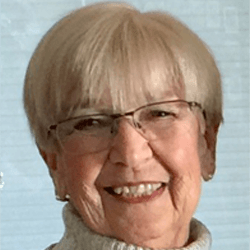 Ellen D. Fiedler, Ph.D.
Professor Emerita, Northeastern Illinois University
Dr. Ellen Fiedler, Professor Emerita at Northeastern Illinois University, wrote Bright Adults: Uniqueness and Belonging Across the Lifespan and chapters on gifted adults in Off the Charts: Asynchrony and the Gifted Child and in Living With Intensity.
She regularly presents at national and international conferences and keynoted the first international symposium on adult giftedness.
Presentation Description
What is life's journey like for gifted adults, including elders? What stormy seas do they often encounter and what winds sweep their lives in unexpected directions? In this presentation, Dr. Fiedler will offer insights into the complex world of gifted adults, with a particular focus on ages 50 and beyond. Using real-life examples, she will describe the issues and challenges bright adults face at different ages and stages of life, and how they can weather life's turbulent times.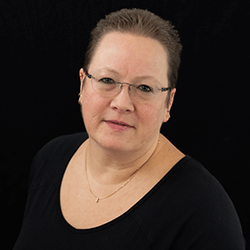 Rianne van de Ven
Gifted Coach, author, and speaker
Rianne van de Ven has worked as a professional coach for gifted adults for more than 15 years. She is an author, speaker, trainer, teacher, and researcher on the subject of gifted adults and was the chair of the Gifted Adults Foundation in the Netherlands from 2013 to 2020.
Rianne was not identified as a gifted child and did not receive special guidance in her education. She dropped out of university without a degree, going on to have a successful career in corporate environments (telecoms, ICT, banking).
After the discovery of her high intelligence (99th percentile) at the age of 33, Rianne dedicated her energy to improving the quality of life of gifted adults.
Presentation Description
After introducing particular aspects of gifted education in the Netherlands, Rianne will turn her attention to qualities and difficulties related to gifted adults in their work environments. Rianne draws on examples from her extensive work with gifted adults to identify common challenges and to discuss how to create opportunities for satisfaction in the workplace. This presentation promises to be an interesting and engaging examination of an under-researched topic — one that is sure to resonate with many participants.