Nicole Tetreault, Ph.D.
Neuroscientist, author, and meditation teacher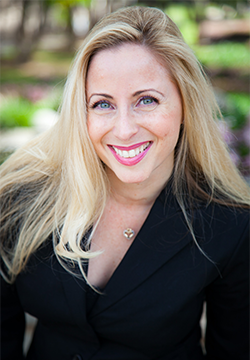 Nicole Tetreault is a compassionate neuroscientist, author, meditation teacher, and international speaker on topics of neurodiversity, neurodevelopment, creativity, mental health, and wellness. Her book Insight into a Bright Mind explores groundbreaking research examining the experiences of unique, creative, and intense brains through interviews, storytelling, and literary science, while advocating for new directions of human diversity and neurodiversity.
Dr. Tetreault received her Ph.D. from California Institute of Technology (Caltech) in biology specializing in neurodevelopment and neurodegenerative disorders. As the founder of Awesome Neuroscience, she translates the most promising neuroscience and positive psychology for people to live their best life, and she has authored numerous academic papers on intelligence, autism, brain evolution, neuroinflammation, and behavior. Dr. Tetreault is a professor at Bridges Graduate School of Cognitive Diversity in Education and teaches the complexities of neurodiversity, meditation, and neuroscience.
Dr. Tetreault leads a new generation of meditation practices by fusing novel discoveries in neuroscience with the ancient lineage of Asian meditation. A recipient of the Milton Career Exploration Prize from Caltech, she founded the novel non-profit Beyond the Cell, a transformative program to rehabilitate incarcerated women through guided meditation, neuroscience, literature, and expressive writing.