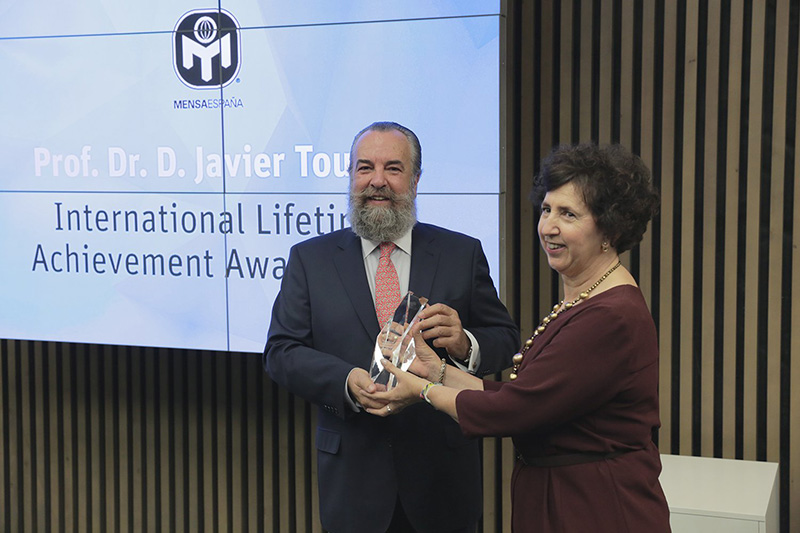 Javier Tourón Figueroa's creative and important work on the "flipped classroom" concept has profound implications for gifted students and gifted education.
In this model, direct instruction is delivered outside the group learning space using video or other modes of delivery, with class time used for students to engage in hands-on learning, collaboration with peers, and one-on-one assistance, guidance and inspiration from teachers.
After 36 years with the University of Navarra in Spain, Dr. Tourón Figueroa now serves as Director of Innovation for online programs at Universidad Internacional de la Rioja.
The Mensa Foundation's International Lifetime Achievement Award is presented every other year in recognition of a lifetime of contributions to the field of intelligence and related subjects.