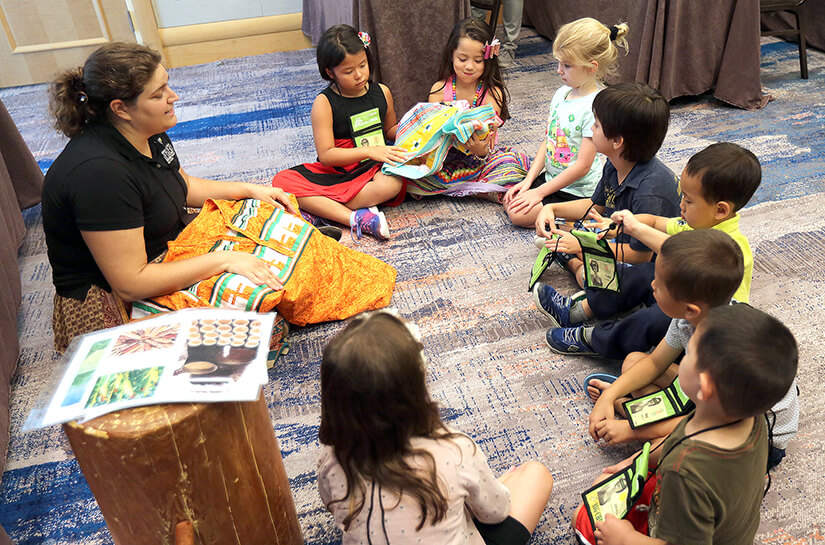 Being a scholarship judge for the Mensa Foundation, I often say, is the best volunteer gig in the world: You get to sit at home and read essays from students, learn about their lives and struggles, what achievements they've had so far, and their plans for the future. Then you give them scholarship money to help them achieve those dreams.
I've heard heartbreaking stories of students dealing with the loss of a parent and planning a career in medicine to prevent others from dealing with their pain; of first-generation college students studying engineering while working part-time jobs and running a student organization; of women returning to college to get a new career after raising children; and of veterans returning to school to help get the civilian job of their dreams.
Scholarships are driven by your donations to the Mensa Foundation, which is proudly celebrating its 50th anniversary this year. Its mission is to "unleash intelligence to the benefit of humanity," and its scholarships, grants, and publications are just the beginning of achieving that mission. While known largely for scholarships, the Foundation's reach has grown over the decades, inspiring gifted youth and empowering researchers.
The award-winning Mensa Research Journal publishes articles and research related to intelligence. The Foundation has seven major awards, grants for research related to intelligence, and fellowships for teachers. The Mensa Foundation Prize, a biennial $10,000 award, recognizes breakthroughs in the fields of intelligence or creativity. In 2019, it was awarded to Aron K. Barbey, who directs the Center for Brain Plasticity at the University of Illinois Urbana-Champaign, for significant advancements in the neuroscience of brain connectivity.
International versions of its awards illustrate the Foundation's global focus. In 2020, for example, the International Copper Black Award for Creative Achievement was presented to German Rodriguez, a computer science professor in Mexico who created an app that translates sign language into text and voice in real time.
Over the decades, the work has touched many lives.
"I am so grateful that the Mensa Foundation's Kuhnel Scholarship helped me pay for my Master of Fine Arts in Writing for Children at Simmons University," said 2019 scholarship winner Emily Goldberg.
"I learned so much about writing and the children's literature field and was able to sign with a literary agent when I graduated thanks to a manuscript I wrote as a student in the program. I will forever be grateful for my Kuhnel Scholarship and my time at Simmons!"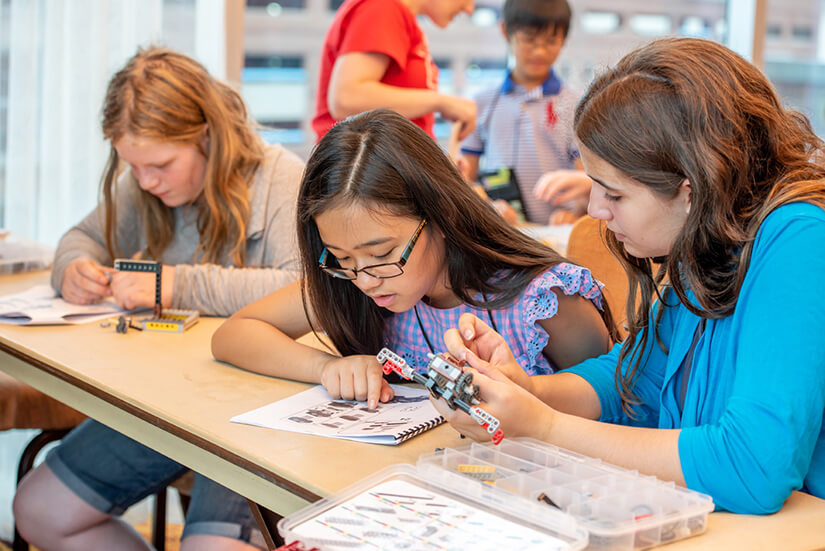 To support the next generation, the Foundation sponsors the Mensa for Kids website, which had more than 1 million visitors last year, providing educational resources to children and teenagers to encourage their curiosity and providing lesson plans for parents and teachers. Highlighted on MensaforKids.org is the Excellence in Reading program, which challenges students to read new books and recognizes those who do with a certificate and T-shirt celebrating their accomplishment.
We have a lot to celebrate for our 50th anniversary, and we're not slowing down. As the cost of going to college increases, we want to increase the amount we give each student to at least $1,000, and we want to keep building on the diversity of our scholarships. To reach younger students, especially with the recent growth of studying from home, we need to bolster our Mensa for Kids program as a further resource for the public. We want to bring more recognition to our award winners and make our awards as recognizable as the Fulbright Scholarships or National Merit Awards — something that will elevate the winners' resumes and, hopefully, boost their efforts. We hope to expand our public event offerings beyond the Colloquium and provide more engagement opportunities for the public.
This report is just the first of many you'll see throughout the year as we celebrate the Foundation's past and look ahead to its future. We'll highlight those stories on a more granular level in various ways and mediums, including this magazine, our websites, and our social media channels. Do your part by sharing those stories with friends and colleagues — it's the best way to expand the Foundation's reach.
Besides donating to the Foundation, you can also do your part by getting involved. There are many ways, such as becoming a committee member to run one of the Foundation's programs, or as a contributing columnist for the MRJ, or a scholarship judge, or a volunteer for our Gifted Youth work. It's up to us to ensure these programs grow and thrive for the benefit of humanity in the future.
If you're interested, please reach out to me directly to stay in touch with our ongoing work.