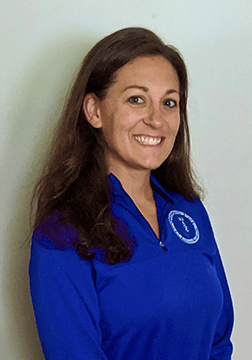 As a Teacher Resource Specialist for Gifted and Talented in the West Windsor-Plainsboro (New Jersey) school district and an adjunct professor, Michelle Falanga advocates for equitable practices in gifted education and works with students and their teachers, facilitating programming and providing support.
Falanga is an active volunteer with several statewide groups focused on gifted education and serves on the board of the New Jersey Association for Gifted Children.
"My goal has been and always will be to shine a light on their human potential and elevate our students' voices, not just within the classroom but as invaluable members of our ever-evolving global society," Falanga said. "Over the years this work has become more than just a professional objective; it has become a mindset communicated through my words and actions."
Falanga received a master's in educational psychology with a focus in gifted education at the University of Connecticut and a graduate certificate in gifted education from Rutgers University. She is currently completing her doctoral studies at Rider University, with a focus on the intersectionality of educational professionals trained to work with gifted learners and the execution of appropriate programming to meet their unique cognitive and affective needs.
"Gifted and talented education is in desperate need for creative, synthesizing minds to fully immerse themselves. Whether that be by leveraging patterns, relationships, and connections or to develop and advocate for shared visions of equitable services across community lines, a focus which has been woven through my upcoming dissertation process," Falanga said.
Falanga's accomplishments include partnering with colleagues to develop an advocacy coalition pursuing the establishment of both undergraduate-level coursework and a graduate-level endorsement in gifted education for the State of New Jersey, and she was a member of the team that received the National Association for Gifted Children 2020 David Belin Advocacy Award for its work championing gifted education in New Jersey.
The Foundation's Gifted Education Fellowship was created to assist outstanding educators in acquiring a graduate degree in gifted education or a closely related field from an accredited institution of higher education.