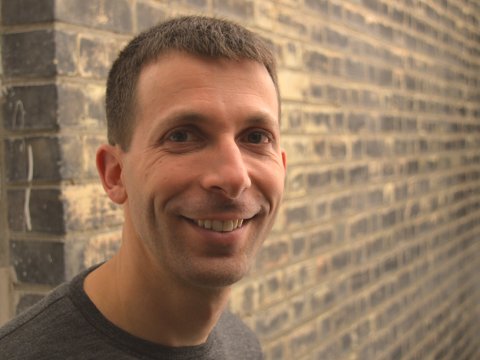 ARLINGTON, TEXAS (May 24, 2017) — David Silver, who led Google's efforts to develop the first computer program to defeat the world's best Go players, has been recognized by Mensa with an inaugural award honoring discoveries in intelligence and creativity. The award comes from the high-IQ association's philanthropic arm, the Mensa Education & Research Foundation, which announced Silver as the recipient of its first $10,000 Mensa Foundation Prize.
The Mensa Prize recognizes both applied and fundamental discoveries in areas such as brain-related research, creation of tools and mechanisms for advancing such research, or any significant research that leads to an improved understanding of human intelligence, including artificial intelligence. Discoveries must be documented in a major peer-reviewed scientific journal to earn consideration.
Silver is the leader of the AlphaGo team at DeepMind and its primary developer. Computer programs capable of besting the world's top human competitors in games such as chess and poker have been around for decades. However, Go, a game with oriental origins dating back millennia, had long proven unsusceptible to engineered challengers. In October 2015, AlphaGo, which comprises a complex combination of hardware and software, became the first program to defeat a human professional player. The results were published the following year in Nature. Later, AlphaGo bested Lee Sedol, widely considered the world's best Go player, 4-1 in a five-game match, marking a major achievement in the world of artificial intelligence. The AlphaGo team is part of the Future of Go Summit, a five-day event underway in China through May 27, 2017.
Dr. Harry Ringermacher, Chair of the Mensa Foundation Prize Committee, said Silver's research perfecting AlphaGo elevated artificial intelligence to a new level, permitting a deeper understanding of the nature of human intelligence. "We believe that brain research, together with brain function modeling through AI and advanced computation, are equally important to achieving such an understanding," Ringermacher said.
The biennial award is endowed by the estate of Kenneth Douglas Thomson (1934-2013), a longtime Mensa member from California. Marie Mayer, President of the Mensa Foundation Board of Trustees, said, "Thanks to the vision and generosity of Kenneth D. Thomson, who funded this award through his bequest, the Foundation is able to recognize significant achievements that support the use of intelligence with an award that is also significant."
# # #
For more than 40 years the Mensa Education & Research Foundation has supported the best and brightest through scholarships and awards. It encourages intellectual inquiry through the Mensa Research Journal and its various Colloquiums. The Mensa Foundation, a 501(c)(3) organization and is funded by American Mensa, Mensa members and other charitable donations. To learn more about the Foundation, visit mensafoundation.org.