Awards will allow pair to pursue graduate degrees in gifted education
Arlington, Texas, July 23, 2020 — Lisa Lewis, an educator at Lafayette Upper Elementary in Fredericksburg City, Va., and Aakash Chowkase, a software engineer-turned-educator from India, are the 2020 winners of Gifted Education Fellowships from the Mensa Foundation.
"The Mensa Foundation is honored to recognize Aakash and Lisa with these fellowships, which assist outstanding educators in acquiring a graduate degree in gifted education or a related field," said Marie Mayer, Mensa Foundation President. Each fellowship has a value of $5,000 per year and is renewable for non-doctoral fellows for one year.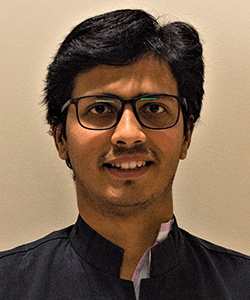 Aakash Chowkase has taught gifted youth for 13 years. After completing a master's in education at the Azim Premji University in Bangalore, India, he joined the faculty at the Jnana Prabodhini's Institute of Psychology, where he founded India's first postgraduate diploma in gifted education. He also helped draft recommendations for India's new national education policy.
Chowkase is currently a Dean's Doctoral Research Fellow at Purdue University, where he plans to conduct a longitudinal research and mentoring project with rural and tribal Mensa students in India.
"Education can solve some of the world's most complex issues, and therefore, gifted youth must be taught concern toward society and commitment to a positive change in the world," said Chowkase, who is an active member of the National Association for Gifted Children; the American Educational Research Association's Research on Giftedness, Creativity, and Talent Special Interest Group; and the Mensa Foundation's Awards for Excellence in Research Committee.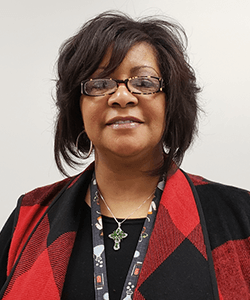 Lisa Lewis, besides teaching elementary gifted youth students, is a district STEM coordinator and an adjunct professor at the University of Mary Washington, where she also is a Pathways to Excellence teacher mentor, a practicum facilitator, and a STEM instructor.
"Being a teacher is a promise to make sure that every student will have the foundation to reach their full potential," Lewis wrote. Those beliefs have guided Lewis to support her students regardless of differences in health functions, mental abilities, and socioeconomic backgrounds.
While serving in the military, Lewis completed a master's of elementary education at Old Dominion University and is currently pursuing a certification in Gifted Education from Liberty University. Her accomplishments include serving as a Teacher Advisory Group teacher for Pitsco Education, being nominated as teacher of the year for eight consecutive years (2012-2019), receiving the Merit Teacher Award in 2016, being nominated as Technology Teacher of the Year by Fredericksburg Chamber of Commerce in 2014, and receiving the Science Cohort Award (2015-16).
# # #
For almost 50 years, the Mensa Education and Research Foundation has unleashed intelligence by providing scholarships, promoting research, championing gifted youth, and empowering educators. Governed by a volunteer Board of Trustees, the Mensa Foundation is a 501(c)(3) organization funded by American Mensa, Mensa members, and other charitable donations.