ARLINGTON, TEXAS (June 12, 2017) — Natalie Hampton, creator of the free "Come Sit With Us" app, has been recognized with the Mensa Education & Research Foundation's Copper Black Award.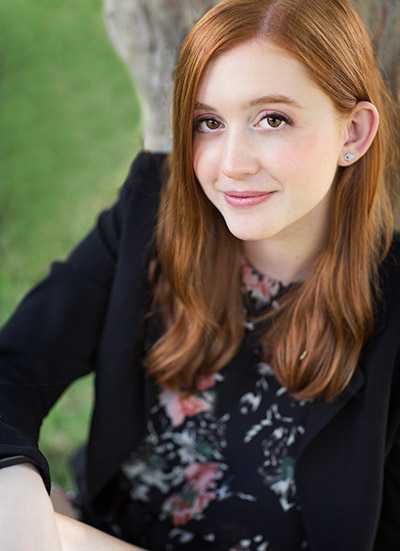 The app is like a social media site save for one big difference, it gives the opportunity for the members to become ambassadors to invite others who are searching for a community to sit with during lunch. The app provides a discreet tool where the users create a safe place for those who are struggling to connect with other school mates and find people to sit with during the lunch hour.
Natalie was inspired to create this app by her own harrowing bullying experience. Her compassion drove her to find a solution so that others did not have to experience the same isolation and fear that she experienced. Regarding how her app will make positive change in schools, Natalie said, "I believe that real change starts with us — the students. I also believe that every school has upstanders like me who want to invite others to join the lunch table. Something as seemingly small as lunch can make huge strides in making a school more inclusive, and the kids much happier. Having been on both sides — the person who was excluded and the person who invites anyone sitting alone to join the lunch table — I know that my app can make a difference."
"We are very proud to recognize Natalie's use of her intelligence, compassion and creativity to find a solution to a problem affecting her and other students in our community," said Foundation President Marie Mayer. "Her work as an innovator and advocate has a significant impact on solving societal problems. She is truly deserving of this award."
The Copper Black Award recognizes a specific creative achievement that may include an invention that has been patented or otherwise demonstrated to be of practical value, or an innovation that has been implemented, at least in part, to the advantage of persons other than the nominee. Copper Black was a Mensa member who valued creativity and left legacy funding for this award to recognize innovative and practical ideas from Mensa members. Find out more about the Mensa Foundation Awards.
# # #
For more than 40 years the Mensa Education & Research Foundation has supported the best and brightest through scholarships and awards. It encourages intellectual inquiry through the Mensa Research Journal and its various Colloquiums. The Mensa Foundation, a 501(c)(3) organization and is funded by American Mensa, Mensa members and other charitable donations. To learn more about the Foundation, visit mensafoundation.org.