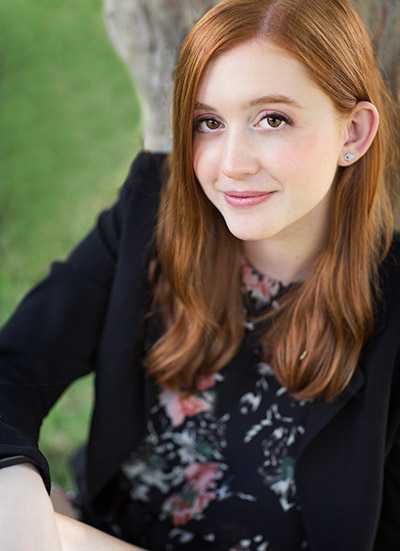 Creator of the successful "Sit with Us" mobile app, Natalie Hampton is being recognized for her creative use of technology to deter bullying and, furthermore, for her work as an anti-bullying advocate.
Having keenly recognized the efficacy of student-led anti-bullying initiatives — and capitalizing on positive media attention — she's now taken her advocacy work nationwide, entering into partnerships with a handful of anti-bullying organizations to promote a message of inclusion, starting with this work ensuring kids never have to sit alone at lunch.
"I felt like, with my story, it was my job to stand up and do something about all the kids who feel like this every day. And I wanted to create something that would address bullying, but in a positive way," Natalie told NPR's Audie Cornish last year.
Additionally, Natalie has received several prestigious awards recognizing her work, like the Star Champion Against Bullying, Global Teen Leader 2017 (from the Three Dot Dash Foundation), and Maker of Merit at Maker Faire San Diego. Natalie serves on PACER's Teen Advisory Council and Champions Against Bullying's Star Champion group.
Natalie's mother wrote to us in her nomination, "Creating this app has changed Natalie's life in more ways than any of us could have ever imagined. Having been a bullying victim, she never expected to have a global platform from which to speak out against bullying, and to help so many people who suffer as she once did. It is at times exhausting to keep up with her heavy course load of all AP and Honors classes, but getting such hopeful messages from app users makes it all worthwhile. She tells her peers that there are kind people out there who will support you — all you need is one — and if you spread kindness, then kindness will come right back to you."
The Copper Black Award for Creative Achievement is not given for the creativity of a person, but for a specific creative achievement that may include an invention that has been patented or otherwise demonstrated to be of practical value, or an innovation that has been implemented, at least in part, to the advantage of persons other than the nominee.