Ground-breaking, inspirational, creative, innovative — these are all words that apply to the winners of the 2019 Mensa Foundation awards. For decades, the Foundation has honored individuals around the world who are making giant strides to advance knowledge, education and research.
Mensa Foundation Prize
Recognizing significant advances in neuroscience of brain connectivity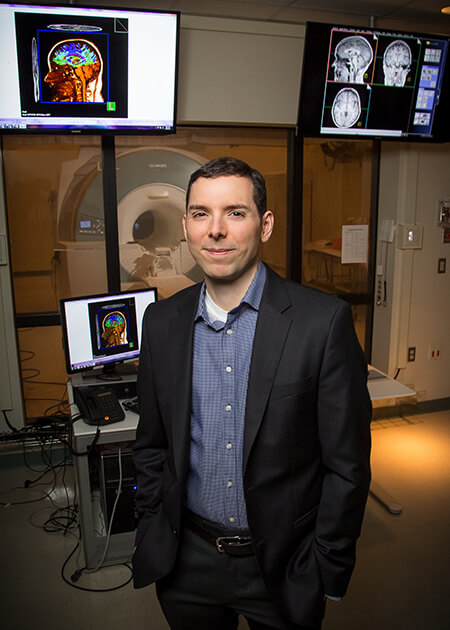 Professor Aron K. Barbey has significantly advanced the neuroscience of brain connectivity with his innovative research applying functional magnetic resonance imaging to the mapping of brain lesions and measuring their effects on raw intelligence.
Dr. Barbey is the second winner of this prestigious award, which includes a $10,000 prize. He is conducting his groundbreaking research on the connection between neural architecture and intelligence at the Center for Brain Plasticity, where he is the director, at the University of Illinois Urbana-Champaign.
"Dr. Barbey's work was unique in that he is a rare scientist studying actual human general intelligence and integrating its quantitative measure with a variety of biological experimental measures in a multidisciplinary model," said Dr. Susan Stine, a neuroscientist and member of the Foundation Prize Committee.
Lifetime Achievement Award
For a lifetime of contributions to the field of intelligence and related subjects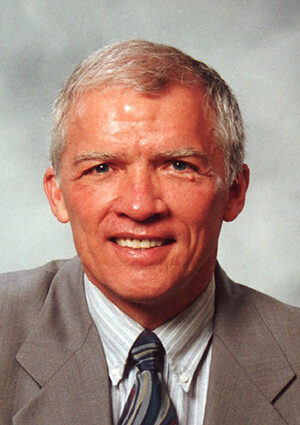 Dean Keith Simonton is the Distinguished Professor in Psychology at the University of California, Davis. His preferred research approach is historiometric, using the tools of history, biography, and psychometrics to extrapolate principles about human behavior, and focuses on genius, creativity, leadership, talent, and aesthetics.
His numerous awards include the Award for Excellence in Research (1986, 2009) from the Mensa Foundation.
Copper Black Award For Creative Achievement
Recognizing a Mensan for exceptional creativity and problem solving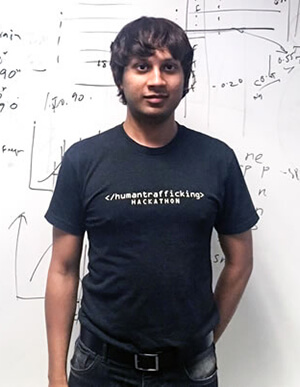 Mayank Kejriwal conducts research in the Center on Knowledge Graphs at the University of Southern California's Information Sciences Institute, with a focus on developing high-impact artificial intelligence technology.
Dr. Kejriwal is being recognized for his contributions to the Domain-specific Insight Graphs (DIG) project, an AI system designed to combat human trafficking. To date, DIG has been deployed by more than 200 U.S. law enforcement agencies.
"I am a passionate advocate of using AI for social good and for ensuring that the fruits of technological development are distributed to all," said Dr. Kejriwal, who was also honored with the 2019 Intellectual Benefits to Society Award.
International Intellectual Benefits To Society Award
For the application of a Mensan's intellectual abilities that result in a tangible benefit to society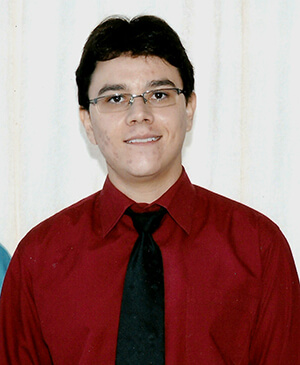 Guilherme Moisés Sampaio, a member of Mensa Brazil and a professor of physics in Brazil, is exploring the biomedical applications of magnetic nanoparticles such as magnetite, maghemite, and hematite; these applications include the diagnosis and treatment of cancer, the vectorization of drugs, and the contrast enhancement in magnetic resonance imaging.
The work takes a comprehensive view on globalization, integrating the knowledge from the fields of physics, chemistry, biology, engineering, and medicine. The project also aims to stimulate scientific curiosity among Brazilian students in the final years of high school.
Gifted Education Fellowship
To assist outstanding educators in acquiring a graduate degree in gifted education or a closely related field from an accredited institution of higher education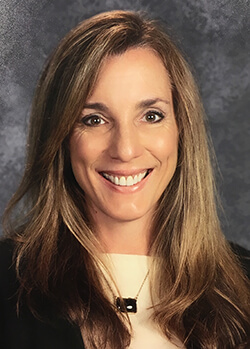 Lynne Henwood, who identifies and teaches gifted students in the Washington Township (N.J.) school district, is pursuing a master's of educational psychology at the University of Connecticut. It's a learning experience that "will allow me to develop an even deeper understanding of gifted children and their needs," said Lynne, who will receive the inaugural fellowship award, valued at $5,000.
Her body of work, which was honored with the 2018 New Jersey Association of Gifted Children (NJAGC) Teacher of the Year award, includes joining the NJAGC board of trustees, testifying at the state board of education in support of gifted rights, and training in advocacy in Washington, D.C., where she met with members of Congress on behalf of gifted children.
Distinguished Teacher Award
Recognizing a teacher for positive influence on the education or life of a Mensa member
Marcia Blackstone Maull's students have become luminary musicians and educational influencers in Africa, Europe, Asia, and America. One of those students, Mensan Ingrid Bianca Byerly, remembered the impact Marcia had on her years ago at the Music, Art and Ballet School in South Africa.
"What stayed with me most, however, was not just the detail of small phrases or large works," Ingrid remembered in her nominating essay. "It was what she shared about the art of mastery, the discipline and focus that results in the euphoria of realizing one's aptitudes."
Still teaching, Marcia is the Head of Theory Program and is a board member at the Music Educators Association of New Jersey. And Marcia's "ancestry of influence," as Ingrid put it, is still connecting countless lives and affecting her every day with her own students.
Awards for Excellence in Research
Given internationally for outstanding research on intelligence, intellectual giftedness, and related fields.
Recognizing outstanding research on aspects of human intelligence and giftedness, this year's recipients are:
2019 Senior Division
Scott J. Peters, University of Wisconsin-Whitewater, "Equity and Excellence: Proactive Efforts in the Identification of Underrepresented Students for Gifted and Talented Services" (coauthor Kenneth G. Engerrand)
Joseph Renzulli, University of Connecticut, "Common Sense About the Under-Representation Issue: A School-Wide Approach to Increase Participation of Diverse Students in Programs that Develop Talents and Gifted Behaviors in Young People" (coauthor Laurel E. Brandon)
Jonathan Wai, University of Arkansas, "Sex Differences in Ability in the Right Tail of Cognitive Abilities: A 35-Year Examination" (coauthors Jaret Hodges and Matthew C. Makel)
2019 Junior Division
Juliana Tay, Purdue University, "Parental Perceptions of STEM Enrichment for Young Children" (coauthors Alissa Salazar and Hyeseong Lee)