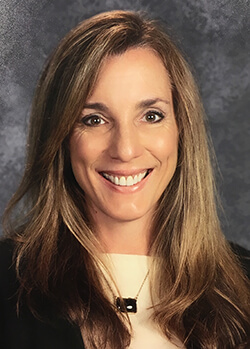 "How can we, as a nation, ensure that we are investing in and utilizing our greatest national capital, the minds of our children?" That question has driven Lynne Henwood in the seven years since she joined the Washington Township (N.J.) school district to identify and teach gifted students.
Her journey now includes pursuing a master's of educational psychology at the University of Connecticut. Learning that "will allow me to develop an even deeper understanding of gifted children and their needs," Henwood said.
Henwood's body of work includes designing a teaching unit, based on the Autonomous Learner Model, empowering fifth grade students to utilize 21st century skills such as choice, collaboration, creativity, critical thinking, and technology.
She was honored in 2018 as Teacher of the Year for the New Jersey Association of Gifted Children, where she now serves as president. She regularly testifies at the state board of education in support of gifted rights, and training in advocacy in Washington, D.C., where she met with members of Congress on behalf of gifted children.
The Foundation's Gifted Education Fellowship was created to assist outstanding educators in acquiring a graduate degree in gifted education or a closely related field from an accredited institution of higher education.