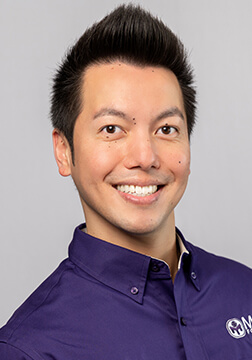 Nguyen Pham's work for the Mensa Foundation began not long after he first joined American Mensa and decided to attend his first Annual Gathering and, for fun, enter the Mr. Mensa fundraising event. He won and then went on to host the event for eight years.
"We officially raised $100,000-plus for the Foundation, and that's astounding," said Nguyen. "I love that I'm a part of that milestone. I share that milestone with so many incredible volunteers."
Appointed Secretary in 2023, Nguyen says he's ready to contribute more: "I want to use my education and my experiences, working on strategy, working on development."
With a bachelor's from UC-Berkeley and an MBA from San Francisco State University, Nguyen Pham is a project management professional with more than a decade of strategic communications experience and involvement with local charitable boards. Nguyen is a member of San Francisco Regional Mensa. He is the co-coordinator for the Gay/Lesbian SIG and has served as a member of the American Mensa Marketing and Nominating Committees.