Biennial award given for breakthroughs in understanding human intelligence
ARLINGTON, TEXAS, Oct. 5, 2020 — The Mensa Foundation is accepting nominations for its third Mensa Foundation Prize, which rewards breakthroughs in the studies of intelligence.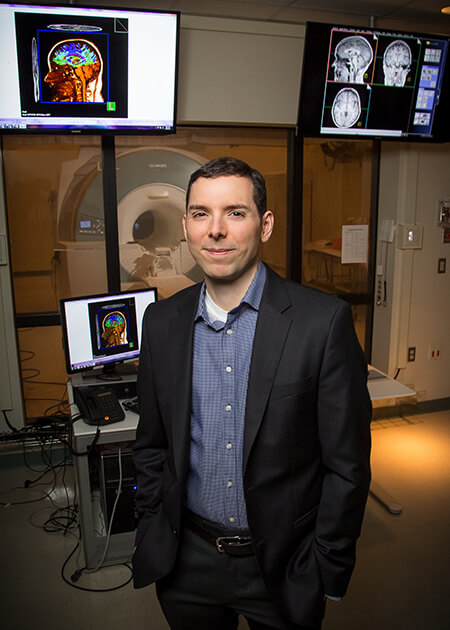 In 2019, Professor Aron K. Barbey was awarded the Mensa Foundation Prize for advancing the neuroscience of brain connectivity. And in 2017, David Silver accepted the inaugural Mensa Foundation Prize for leading Google's efforts to develop the first computer program to defeat the world's best Go players.
The award is presented biennially by American Mensa's philanthropic arm, the Mensa Education & Research Foundation. Its $10,000 prize was endowed by the estate of Kenneth Douglas Thomson.
It can honor applied and fundamental discoveries in areas such as brain-related research, creation of tools and mechanisms for advancing such research, or any significant research that leads to an improved understanding of human intelligence, including artificial intelligence. Discoveries must be documented in a major peer-reviewed scientific journal to earn consideration, and nominees will be asked to provide supporting evidence.
Nominations for the Mensa Foundation Prize can be made now until Jan. 31. An application and prize guidelines are available on the Mensa Foundation's website. Selection, made by a committee that includes accomplished Mensans and a Nobel Laureate, will be announced in the summer of 2021. Neither nominees nor nominators need to be members of Mensa in order to participate.
# # #
The Mensa Education and Research Foundation exists to foster intelligent solutions to real-world problems, encourage and promote diverse perspectives, and recognize those making contributions toward our understanding of intelligence. For nearly 50 years, the Mensa Foundation has provided scholarships, promoted research, championed gifted youth, and empowered educators. Governed by a volunteer Board of Trustees, the Mensa Foundation is a 501(c)(3) organization funded by American Mensa, Mensa members, and other charitable donations.