The Mensa Foundation exists to provide resources and opportunities to nurture and celebrate intelligence. The two newest members of the Foundation Board of Trustees embody that commitment and passion. Nguyen Pham of San Francisco Regional Mensa and Michelle Rakshys of Mensa of Western Washington were appointed Foundation Trustees in December.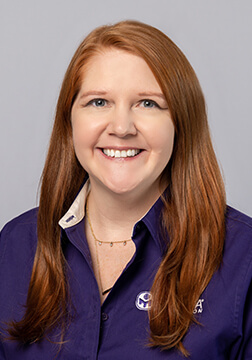 "We are thrilled to welcome Nguyen and Michelle as new Trustees," said Board President Charlie Steinhice. "They've already demonstrated a commitment to the Mensa Foundation's mission as volunteers, and they bring fresh energy as well as insight from their leadership experience in other nonprofit organizations."
Michelle Rakshys is the Senior Program Manager for Global Diversity, Equity, and Inclusion at Amazon, where she manages strategy, budget, and programs for the retail organization. She also is Vice President of the Global Board of Women@Amazon, overseeing more than 70 global chapters and more than 17,000 members. She has a bachelor's in mass communication from King's College, a master's of music business from New York University, and a certificate in project management from the University of Washington.
Michelle runs the Scholarship Committee for her Local Group, judging applications and essays for Foundation scholarships.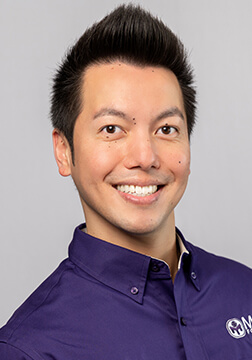 "Reading all of those scholarship essays every single year for the past four years was just so impactful and helped me understand the impact these scholarships have on students," she said. "I think that we could build the impact of that, and that's something that I'm looking forward to, learning what we're doing and then learning how I could amplify the impact."
With a bachelor's from UC-Berkeley and an MBA from San Francisco State University, Nguyen Pham is a project management professional with more than a decade of strategic communications experience and involvement with local charitable boards. He brings a deep commitment to the Foundation that began at his first American Mensa Annual Gathering in 2011 when he entered — and won! — the Mr. Mensa fundraising event. He has since gone on to host the event for eight years.
"We officially raised $100,000-plus for the Foundation, and that's astounding," said Nguyen. "I love that I'm a part of that milestone. I share that milestone with so many incredible volunteers."
Nguyen said he's felt accepted by Mensa and the Foundation since that initiation and is ready to give back even more: "I want to use my education and my experiences, working on strategy, working on development."
Nguyen and Michelle were appointed for three-year terms that can be renewed. With their additions, the Foundation now has seven trustees and two ex-officios for a total of nine Board members.