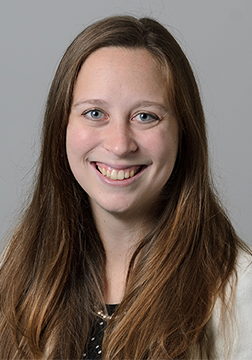 Dr. Anne Roberts is a tenure-track professor at Fisk University. She has a Master of Arts in educational psychology and a Ph.D. in educational psychology from the University of Connecticut as well as a Master of Education in curriculum & instruction and a Bachelor of Arts in linguistics from the University of Mary Washington. Certified to teach English as well as gifted education, she has worked as a gifted education specialist and advanced English teacher.
While teaching, she implemented a MakerSpace in her school system, started the county's Destination Imagination program, and served as the county coordinator. She has taught multiple summer enrichment programs in robotics and programming.
Dr. Roberts' research interests include teacher perceptions of curiosity & creativity and women in STEM. Her research proposal aims to combat systemic racism and provide social justice development as gifted education in order to provide a systematic response that involves anti-racism and social justice efforts in reaction to recent current events. Her goal: further researching Black gifted and talented students' needs to fill a knowledge gap.
"Black gifted and talented students' needs have not been extensively studied, especially at the college level and at a Historically Black College and University (HBCU) Honors Program," she said. "This study will explore HBCU Black honors students' self-perceptions of their curiosity and creativity. Knowledge of these self-perceptions can help students to become more self-aware of their strengths in these specific areas of curiosity and creativity. These self-perceptions can also help professors and honors program staff members to better support and address the needs of their Black honors students."
The Foundation's Early Career Mini-Grant was created to assist post-doctoral researchers or early career faculty for research related to intelligence, creativity, or gifted education.