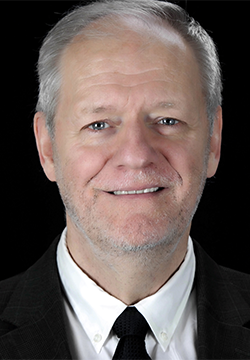 Recognized for his interdisciplinary scholarly work on giftedness, Dr. Don Ambrose is Professor Emeritus of Graduate Studies at Rider University and editor of the Roeper Review. He brings to the field an intellectual synthesis, an ever-deeper dive into complex interdisciplinary theories and ideas, then uses his exceptional skill at creating verbal and visual explanations to simplify them for readers.
His Catch a Wave, co-edited with Robert Sternberg, models the impact of globalization on 21st century societies. Its creative visual models have inspired thought leaders in the giftedness field to see relationships and influences that were otherwise invisible. Recognized by his peers as "the single most impressive and endearing ambassador for the entire field of gifted education," Dr. Ambrose serves on the editorial boards of major journals in creative intelligence fields and for several book series.
Dr. Ambrose has initiated and led numerous interdisciplinary scholarly projects involving eminent researchers and theorists from various fields, including gifted education, general education, creativity studies, cognitive science, ethical philosophy, psychology, political science, economics, law, history, sociology, urban planning, architecture, theoretical physics, and critical thinking.
Dr. Ambrose has received the Distinguished Scholar award from the National Association for Gifted Children, the Creativity Award from the International Center for Innovation in Education, and the Hall of Fame award from the New Jersey Association for Gifted Children, among other distinctions. He was a speaker at the Mensa Foundation's 2023 Colloquium, Giftedness Across the Lifespan: The Talent and Potential of Neurodiversity.
The Mensa Foundation's Lifetime Achievement Award is presented every other year in recognition of a lifetime of contributions to the field of intelligence and related subjects.