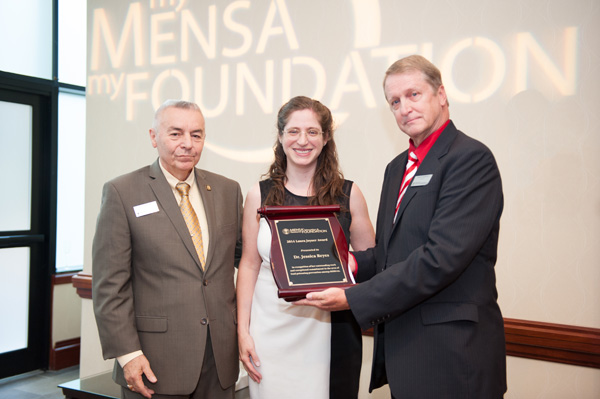 The Mensa Education & Research Foundation is proud to announce Dr. Jessica Reyes, of Boston, as the inaugural winner of the Laura Joyner Award.
Dr. Reyes' research into lead exposure and behavior investigates the link between lead levels in early childhood and student test scores in elementary school. Her work shows significant achievement relative to the mission of the Foundation by helping ensure that children develop their intelligence to the fullest level possible.
The Mensa Foundation's Laura Joyner Award recognizes outstanding work, theoretical or applied, in education, literacy, or work with the gifted, or identifying threats to or preventing the loss of intelligence.