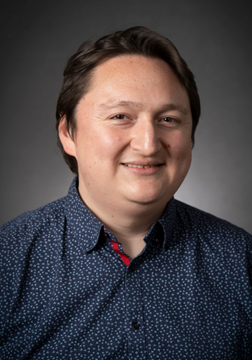 Hernán Castillo-Hermosilla is a Purdue University doctoral student in gifted, creative, and talented studies. He studies the many facets of intellectual giftedness and creativity to advance gifted education. He has a master's degree in Clinical Psychology, specializing in cognitive development and individual differences, and a strong background in education. Castillo-Hermosilla understands the psychological and educational nuances of giftedness and talent due to his academic background and his experience as a gifted learner. He participated in the first university-based enrichment program for gifted students in Chile, taking undergraduate courses while still in high school.
Castillo-Hermosilla's research explores how cognitive abilities, creative thinking, and socioemotional factors affect gifted learners. He uses qualitative and quantitative methods to study the diverse factors that affect gifted people's cognitive, social, and emotional development. Drawing on experiences in diverse regions from Chile, Spain, Taiwan, and the U.S., he lends international perspectives on gifted education with scholars from Argentina, Australia, Brazil, Colombia, Germany, Paraguay, and Uruguay.
His passion goes beyond academia. Castillo-Hermosilla attends gifted education conferences and professional organizations to participate in scholarly discussions and stay current. His participation in collaborative research projects and partnerships with educators and practitioners show his dedication to bridging research and practice to inform evidence-based interventions and support systems for gifted learners.
The Foundation's Gifted Education Fellowship was created to assist outstanding educators in acquiring a graduate degree in gifted education or a closely related field from an accredited institution of higher education.