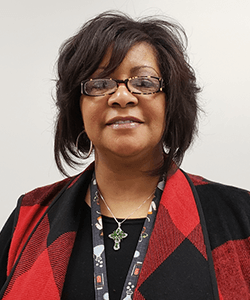 "Being a teacher is a promise to make sure that every student will have the foundation to reach their full potential," writes educator Lisa M. Lewis.
This belief has guided her mission to support her students regardless of differences in health functions, mental abilities, and socioeconomic backgrounds. While serving in the military, she completed a master's of elementary education at Old Dominion University and is currently pursuing a certification in Gifted Education from Liberty University.
Having taught for more than a decade, some of her accomplishments include serving as a Teacher Advisory Group teacher for Pitsco Education, being nominated as teacher of the year for eight consecutive years (2012-19), receiving the Merit Teacher Award in 2016, being nominated as Technology Teacher of the Year by Fredericksburg Chamber of Commerce in 2014, and receiving the Science Cohort Award (2015-16).
The Foundation's Gifted Education Fellowship was created to assist outstanding educators in acquiring a graduate degree in gifted education or a closely related field from an accredited institution of higher education.