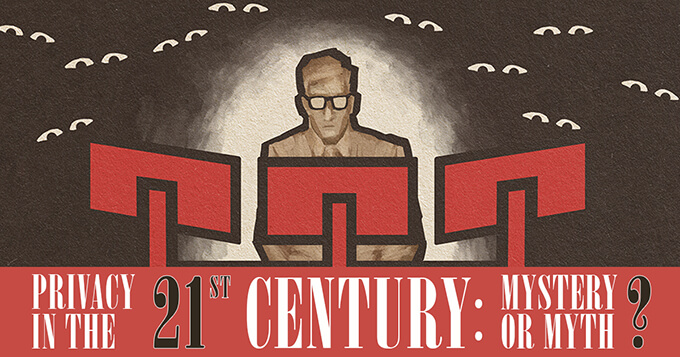 Privacy will be the focus of the symposium-style event that precedes the Annual Gathering. The topic of the 2019 Mensa Foundation Colloquium, set for July 2 in Phoenix, is Privacy in the 21st Century: Mystery or Myth.
Society has worked to strike an acceptable balance between personal privacy and public security as long as the two concepts have existed. The debate has intensified in this era of mass surveillance, internet-connected frying pans, and GPS-enabled computers in the pockets of most Americans. Public knowledge and legal opinion struggle to keep up, and citizens are left to wonder what privacy looks like in the 21st century.
Colloquium 2019 will explore how privacy rights have been transformed in the digital age and how they may yet change. Speakers will examine the inherent intertwine of privacy rights and information technology, including how governments, marketers, and political data firms collect, store, and use what the world's largest privately held software business calls the "ever-increasing volume, velocity, variety, variability and complexity of information."
The event will also ask how legislative actions will affect the role of tech companies in government surveillance. And with new technology platforms poised to change the way data ownership works, the colloquium will explore how those smart products might affect Fourth Amendment limits of the third-party doctrine.
Register for Colloquium 2019 Today
Member registration for Colloquium 2019 is $99, and nonmembers are welcome to join for $124. Students receive a 20% discount on all Colloquium tickets.