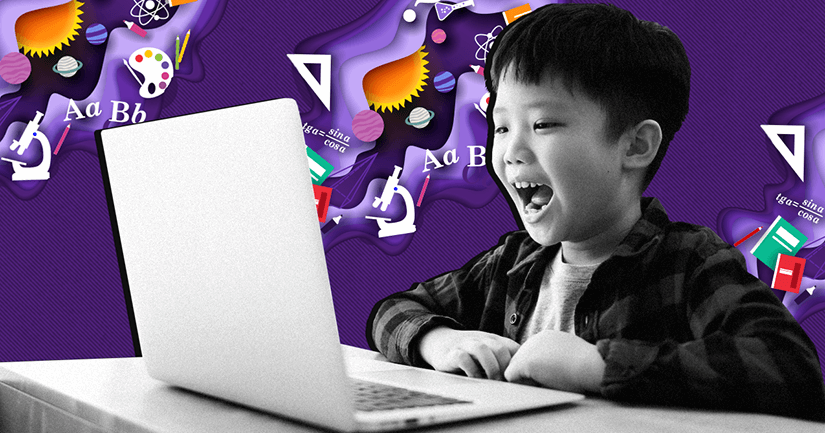 For 50 years, the Mensa Foundation has been committed to inspiring and empowering intelligence across all walks of life but especially in the minds of children.
To support gifted youth, parents, and teachers, the Foundation developed the Mensa for Kids website, which provides free, high-quality, and diverse educational resources for kids of all ages. The website was created in 2007 thanks to a generous bequest from the estate of the late Russell F. Taptich.
Taptich, a Mensan and Foundation donor, strongly believed in the importance of supporting and uplifting gifted youth. "Best wishes for (even small) successes in giving some 'gifted' children some boosts into life after childhood," Taptich wrote at the time of his bequest. "The rewards, which may result after all of our times, may advance the Pursuit of Happiness for more of the world."
His bequest continues to support the Mensa for Kids website that has now grown to include a variety of learning resources, including the Mensa for Kids blog, a place where parents and educators can find helpful advice for raising and teaching gifted children.
The Mensa for Kids website is open to the public, and all its resources free — Lesson Plans, Activity Plans, TED Connections, and educational games. These activities are designed for any child to use but include supplemental learning material to challenge kids to explore various subjects on a deeper level.
The invaluable resources and programs also help teachers address their students' needs in the classroom by advocating for child's literacy. The Excellence in Reading Program promotes the joy of reading through a year-round book challenge.
Thanks to the support of donors who continue to give to the Mensa Foundation year after year, Mensa for Kids remains a free website that is regularly updated with new resources. Your support makes it possible for the Foundation to continue to provide these resources for families and teachers who hope to inspire lifelong learning in their children and students — no matter their economic status, educational background, or barriers they face at home and in the classroom.
"We're incredibly humbled by the support we've received over the years from individuals who firmly believe in the importance of empowering gifted youth," says Mensa Foundation Director Jill Beckham. "Your support has allowed the Foundation to expand the resources available on Mensa for Kids every year so that we can continue to provide quality learning material for teachers, parents, and students of all ages."
To celebrate its 50th anniversary, the Mensa Foundation is highlighting several of the resources and programs that have impacted the lives of gifted students and the individuals working tirelessly behind the scenes to make sure they find success in their educational journeys.
Bridging the Gifted Learning Gap: Lesson and Activity Plans for Curious Kids
For many gifted and 2e children, having a curious mind also means having an insatiable desire to learn new things and question the world around them. Mensa for Kids fulfills that need by providing high-quality learning experiences for students of varying learning levels and abilities with additional material for advanced learners.
Mensa for Kids Lesson Plans contain multiple lessons designed to meet the needs of all children for extension beyond the standard curriculum, while Activity Plans simultaneously entertain and challenge students with fun, themed group activities. Lesson and Activity Plans can be done by students individually for self-guided work, or they may be taught in a classroom or homeschool setting.
From advanced topics, such as learning how to budget to fundamentals such as understanding color theory and shapes, Mensa for Kids is proud to showcase a diverse collection of stimulating activities for students of all ages and interests.
TED Connections are another learning resource that can be used by parents and educators to encourage a higher level of thinking through discussion questions. These short, easy-to-use guides are designed to help teachers, parents, and students use TED Talks — videos from expert speakers on education, business, science, tech, and creativity — to learn more about a specific topic.
Favorite Ted Connections among parents and teachers include Don't Eat the Marshmallow, The Power of Classical Music, The 30-Day Challenge, The Happy Secret to Better Work, and How Books Are a Secret Door.
While it hasn't always been easy for parents and educators to find resources tailored for gifted children, the learning opportunities available on Mensa for Kids are designed to enrich academic learning for all children with extensions for gifted kids baked in. This format is valuable for educators who can use the Mensa for Kids website to provide engaging material for the entire classroom while making sure their most advanced learners have the materials they need.
"For many gifted and 2e children, having a curious mind also means having an insatiable desire to learn new things and question the world around them. Mensa for Kids fulfills that need."
Whether you have a quick learner at home with a passion for STEM or a gifted student who needs a little extra work to stay engaged and excited about learning, Mensa for Kids remains an invaluable website where parents and educators can find the resources they need with ease.
Promoting Children's Literacy through the Excellence in Reading Program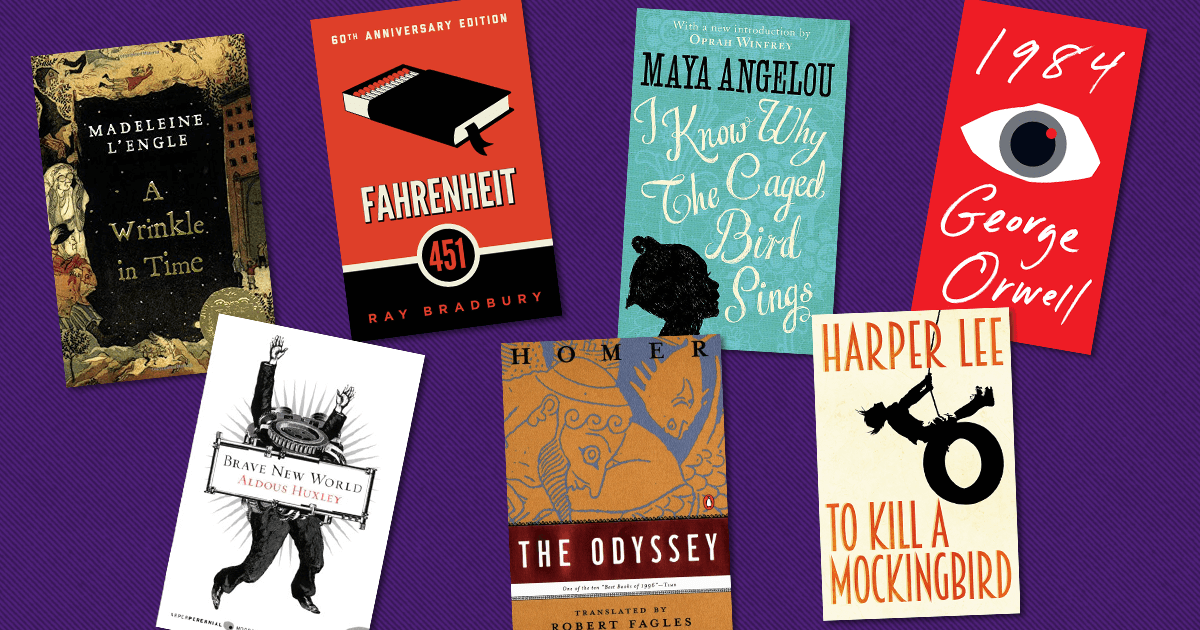 The Foundation developed the Mensa for Kids Excellence in Reading Program to advocate for child literacy by challenging kids to pick up a new book and explore different worlds and perspectives.
When children have a strong foundation of learning, they're able to pursue post-secondary education and training to transition into adulthood successfully. Child literacy rates often indicate a child's success rate later in life. In the U.S., the issue of low literacy rates is both systemic and generational. According to Reading Is Fundamental, the largest nonprofit children's literacy organization in the United States, there are currently 25 million U.S. children unable to read proficiently.
To address the literacy crisis, the Excellence in Reading Program helps children improve their reading and writing skills by completing a year-round reading challenge based on the National Endowment for the Humanities' Summertime Favorites and Nonfiction Favorites reading lists.
"We're proud to support the Excellence in Reading Program because it instills a love for reading within our children, which is essential to lifelong learning," says Beckham.
The program is open internationally to readers under 18, their teachers, and librarians. Students or teachers select a reading list based on grade level, ability, or interest and complete each book on the list. Books can be read alone or aloud by a teacher or parent. Once all the books are checked off and the form submitted, the Foundation provides kids with a recognition certificate and T-shirt to celebrate their hard work.
"The Excellence in Reading Program satiated my appetite for new books," writes 15-year-old Young Mensan Madhalasa Iyer. "It exposed me to a variety of different genres. These genres later broadened my horizons and made me a better writer."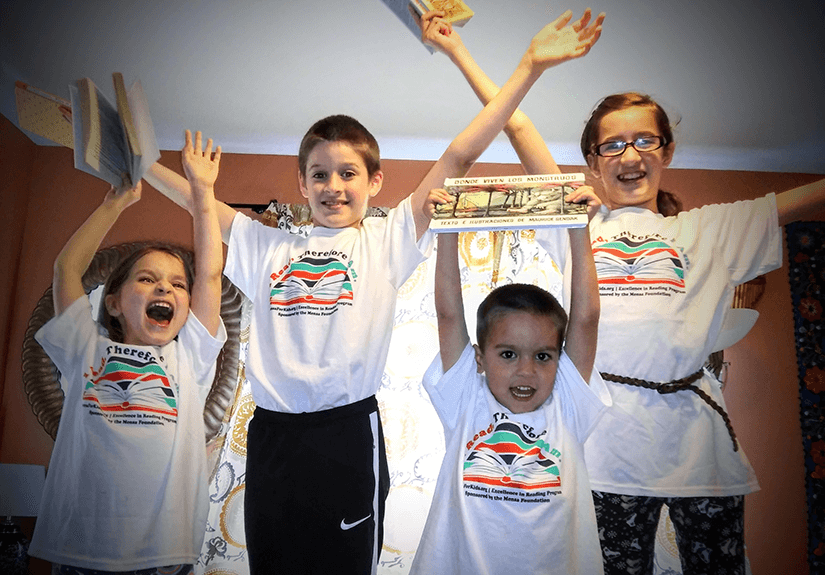 Educators and parents across the country have found the Excellence in Reading Program a valuable way to encourage kids to improve their reading skills. Parent of five Amanda DeWeese introduced the Excellence in Reading Program to her 10-year-old son, Dominic, who completed the program in 2016. Dominic, a Young Mensan since 2015, is currently reading some of the books featured on the reading lists to his younger siblings.
"Since there are so many books out there, the Excellence in Reading Program provides us with excellent guidance and direction on which books to read," said DeWeese.
Mensa for Kids is committed to adapting and growing by diversifying the reading lists each year. If you have a child or student who is interested in participating in the program, you can find each grade level reading list on our website in addition to the order form.
* * *
For 50 years, the Foundation's commitment to unleashing intelligence by uplifting and nurturing gifted individuals has inspired Mensans and nonmembers alike to give back. Your support allows us to provide families and educators with the critical resources they need to ensure their children and students thrive in the classroom and beyond.
While it's not always easy to be the parent or teacher of a gifted or 2e child, the Foundation does its part by providing quality resources that match your children and students' various needs, interests, and learning styles. Whether you're the parent of a child who has recently been identified as G/T, a teacher looking for more in-depth learning resources, or a family in need of supplemental homeschooling material — Mensa for Kids is here when you need the extra support.
We're confident that we can continue to count on your support as we seek to empower gifted youth in the years to come.
Your Gift Will Change Lives
Your generous support empowers gifted youth, bolsters scholarships and awards, expands educational opportunities, and fosters the use of individual and collective intelligence.
Help unleash intelligence by making a gift today.