In the spirit of giving, an evening sampling spirits proves pivotal for endowing GenY scholarship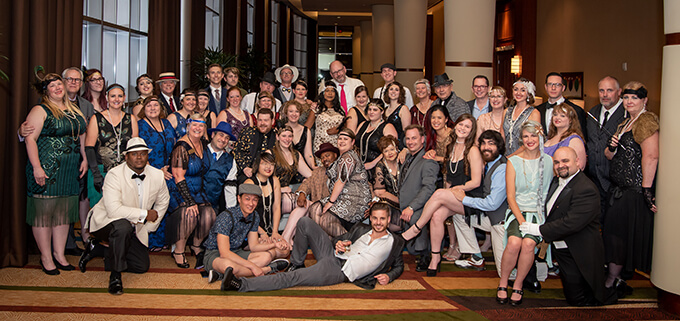 Generation Y: The label brings to mind another term for the folks born in the '80s and early '90s, this one more loaded: millennial. Accused of asking for too much (affordable education and housing, hello) while facing unparalleled economic uncertainty — especially ballooning student loan debt — this generation bucks the stereotypes through its drive to improve the communities it sees as facing ever-increasing stratification.
In Mensa, an organization founded on the ideal that, when harnessed, intelligence can be used to benefit society, this sentiment rings especially true for the GenY Special Interest Group. The GenY SIG is both a haven for young professionals from the monotonous buzz of modern life and a reminder that many grow up with the same pit-of-stomach feeling of not quite fitting in until finding Mensa.
To expand the group's focus from purely social to philanthropic, Henri Buccine-Schraeder, American Mensa Committee Regional Vice Chair 2 and former GenY SIG Coordinator, introduced the idea of endowing a scholarship fund for Mensans. Her significant other, Jordan Weiss, member of the GenY SIG leadership, thought it was the perfect way to give back — but it'd take some work to get the idea off the ground.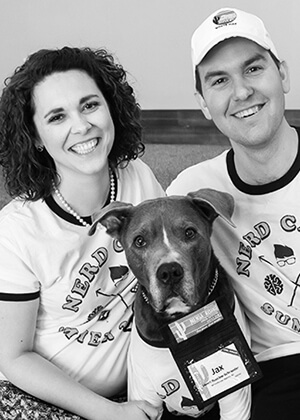 "There were a lot of people, members, and staff who were there to help us. We wouldn't have been able to revitalize the GenY SIG without that support," Jordan said. "We wanted to use the vehicle that everyone helped us build to do something really cool and positive and lasting. The scholarship was Henri's route to do that."
"Once I became the National Coordinator of the GenY SIG, I wanted to keep giving back," Henri said. "This is an organization that's done a whole lot for all of us: It brought us all together, it gave us this large group of friends, and it's given so much to its members that we wanted to be able to do something to give back."
Thanks in part to a sherry and whiskey tasting and the Mr. Mensa pageant at the 2019 Annual Gathering in Phoenix, the GenY SIG managed to endow its scholarship in just three days. Together, the events raised $32,760.40, surprising the SIG but exemplifying its fellow Mensans' generosity. Open to members and nonmembers alike, the Foundation's scholarship application process opens Oct. 7.
The sherry and whiskey tasting event featured a variety of spirits from eight states, and admission proceeds went to the GenY scholarship. Jordan credits AMC Secretary Jason Seiler as the inspiration for the fundraiser, thanks to his whiskey expertise and previous experience with scotch tastings benefitting the Mensa Foundation. An Annual Gathering themed Glencairn glass was designed for the event that attendees raised in a toast to the Foundation and later took home as souvenirs.
"I'm a huge whiskey aficionado, and it's largely due to Jason's influence and generosity, which started when he brought me to his version of the scotch tastings," Jordan said. "This was something Jason and I had been talking about for a while, and sherry and scotch is just sort of the intersection of our preferences. We hoped it would resonate because we want to keep doing this and it was just a blast."
Both Henri and Jordan hope the scholarship fund will serve as a reminder to those who receive the award that the work they are doing is valued and important. And for the Mensans whose donations helped endow the scholarship, that their investment is certainly in intelligence. Whether receiving a scholarship means the ability to complete a groundbreaking research project or to provide students with a better work-life balance, the benefits can be life-changing.
From Conception to Reality
Endowing a Mensa Foundation scholarship involves strategic planning, brainstorming fundraising ideas, and, of course, a bit of administrivia — a process Foundation staffers and trustees are eager to help with. Funding an endowment requires a minimum investment of $30,000 within four years of the initial donation. Mensans looking to make their mark can learn more about endowing a scholarship by contacting Mensa Foundation Director Jill Beckham or Philanthropy Director John Thompson.
"Endowing a scholarship through the Mensa Foundation is a great way for members to leave behind a legacy and make a difference in others' lives," John said. "The Foundation is proud to support students and educators hoping to achieve their educational and career goals by providing scholarships to Mensa members and nonmembers alike."
For Henri, creating the GenY scholarship fund was an exercise in self-reflection and a reminder of all the great people and experiences Mensa had given her throughout the years.
Leaving a Lasting Legacy
Henri's reintroduction into Mensa is poetically millennial, comically Mensan, and integral to her idea to create a scholarship. Growing up in a household where Mensa puzzle books helped pass the time, Mensa teetered on the edges of her memory until adulthood. While working at a bar during her undergraduate days, one of the regulars (a Mensan) insisted that she take the test. After wrestling with a brief bout of self-doubt, she took the test and later joined.
At her first Annual Gathering in Boston in 2014, a perceptive stranger guided her to a GenY SIG Meet-and-Greet, with which she and Jordan have been heavily involved ever since. After gaining an extended family through Mensa, they wanted to pay it forward.
I guess what I wanted to leave behind was my legacy within GenY and then pass the torch and see how someone else could bring something positive to Mensa and the organization as a whole.
The desire to leave behind a legacy for future M's is a goal most people would fail to associate with the other m word — a generation often stereotyped for an obsession with personal branding and social media clout. And while sippin' on sherry and whiskey for a cause feels utterly millennial, it's also a reminder that Mensans know how to have a good time while giving back. But like the quick descent from a sweet buzz to the dreaded hangover, Generation Y might understand the barriers people face in achieving their educational goals better than anyone else.
"There are a lot of younger people who are gifted, but money's tight," Henri said. "If I were back in that situation, it would motivate me even more to see that this scholarship was formed by people who were all at that same stage."
For a generation that faces its fair share of challenges, it's perhaps that gnawing feeling of I can't that leads so many to act on their desires to simply do. And that's exactly what the GenY SIG did after recognizing the need for a scholarship within the high-IQ community.
Regardless of the final amount raised, the goal most Mensans have in mind when endowing a scholarship is simple: to support other bright individuals with the shared goal of using their intelligence to create a better and more equitable world for all.