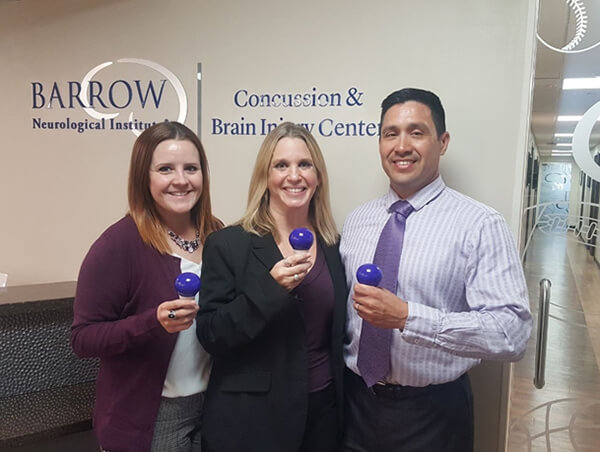 Veterans and athletes are often thought of as the main victims of concussions, but the Barrow Neurological Institute has created the first U.S. program to treat and study domestic violence survivors with traumatic brain injuries (TBI).
Domestic violence is estimated to affect 10 million people annually, and because of the Barrow Institute's work, women who previously suffered in silence are becoming more aware of real issues resulting from their abuse.
Based in Phoenix, the Barrow program founders identified a three-way link between homelessness, domestic violence, and TBI. Dr. Glynnis Zieman, who runs the clinic, told NPR last year, "About 81 percent of our patients had so many hits to the head, they lost count, which, you compare that to athletes, is astronomical."
Working with shelters to identify victims of domestic violence, the program provides patients with a full spectrum of medical care with the goal of returning them to living healthy, productive lives. The care is free, whether patients have insurance or not, thanks to grants and private donations.
The Mensa Foundation's Laura Joyner Award given to recognize outstanding work, theoretical or applied, in the area of human intelligence. It will highlight an entity of the Colloquium locale area that has shown significant achievement relative to the mission of the Foundation.