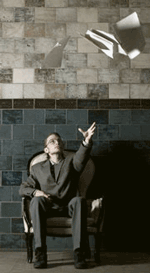 What makes self-nomination so difficult? Humility is a virtue that is taught the world over. At a young age, we haven't developed the social skills to talk about our accomplishments — and ourselves — gracefully. Instead, as children we blurt out, "My daddy has lots of money," "I'm better than you because…," or "I have more toys than anyone!"
Our parents and mentors know it's important to squelch this behavior right from the get-go or people aren't going to like us — and they were right. The problem is that there wasn't a chapter two in that part of life's lessons, and very few of us ever learn how to reconcile the virtue of humility with the need to promote ourselves later in life. This tug-of-war between showing humility and showcasing our accomplishments is played out daily across working America and, indeed, the world.
Currently, this is playing out in the Mensa Foundation's search for nominees for its awards programs, and that needs to change. There is absolutely nothing wrong with drawing attention to your accomplishments, about which the Foundation would have no other way of knowing. So check out the submission date for the award(s) of your choice and enter online at your convenience.