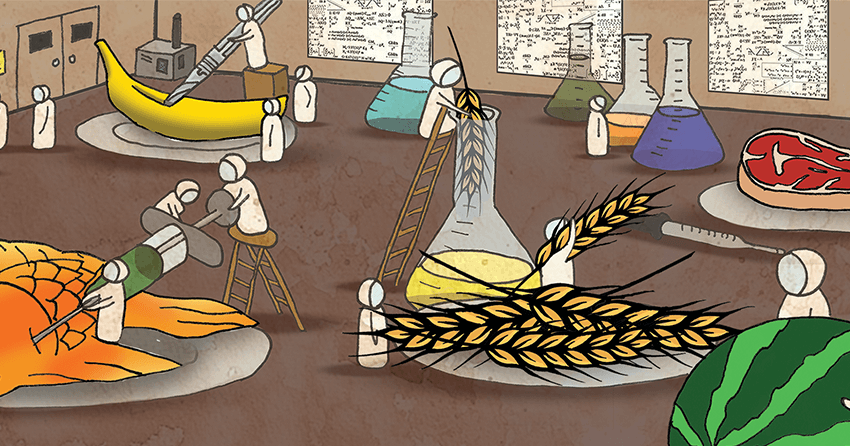 The map of neural responses mediating taste perception does not involve, as previously believed, specialized groups of neurons in the brain but rather overlapping and spatially distributed populations.
Join us Aug. 23 for an in-depth look at the latest developments in food science
The 2021 Mensa Foundation Colloquium will explore some of the key developments taking place in the world of food science, including investigations into food safety, emerging food and agricultural technologies, maintaining stable food supplies globally, and more.
This one-day educational symposium provides a forum to explore, debate, and evaluate a major issue of long-range importance to society. Tickets are $99 for Mensa members and $124 for nonmembers.
That's according to research published last year in Current Biology. The lead investigator is Alfredo Fontanini, M.D., Ph.D., chair of the Department of Neurobiology and Behavior in the College of Arts and Sciences and Renaissance School of Medicine at Stony Brook University. Fontanini will discuss these taste-processing findings at the 2021 Mensa Foundation Colloquium: Advances in Food Science, scheduled right before Mensa's World Gathering, Aug. 23, in Houston.
Also presenting is Haley Oliver, Ph.D., an associate professor of food science at Purdue University, where she leads the school's Oliver Food Safety Laboratory. Oliver's current research focuses on prevalence, persistence, and transmission of listeria monocytogenes and salmonella in retail food systems as well as development of practical and feasible control strategies aimed to reduce cross-contamination. She has been working to develop food safety capacity in Afghanistan, Nigeria, and Peru. Oliver was slated to speak at the 2020 Colloquium that had to be canceled.
Dr. Steve Savage, an agriculture consultant, speaker, writer, and podcaster, is also on the lineup again for 2021 to talk about his latest work for CropLife, a trade association that represents the manufacturers, formulators, and distributors of pesticides.
"What I am doing now for CropLife is an update on the benefits of crop protection technologies with a particular eye to explaining the benefits that can resonate better with non-farmers," Savage said. "In particular, I'll be explaining 'regenerative' agriculture and how that can allow the farm sector to make a significant contribution to the mitigation of climate change. Of particular interest are the renewed efforts by many players to develop carbon markets that could effectively pay farmers to sequester carbon."
A fourth (but not final) speaker is Dr. LaPorchia Collins, a professor of practice in the Department of Economics at Tulane University whose work focuses on food security and inequality. Collins' domestic research examines the causes and consequences of disparities in access to healthy foods and assesses the effects of policies aimed at improving healthy food consumption. Her development research centers on the effects of gender disparities and intra-household allocation on food security outcomes.